Last Friday September 23, our Italian PhD candidate Sara Gasparini was invited to present her research at an event in Bergen organized by the Oslo Committee of Italians abroad (Comites). This event took place as the newly assigned Italian ambassador in Norway, Stefano Nicoletti, came to visit Bergen.
In addition to present her research at BCSS, Sara used part of her talk to tell about her experience in Norway, living and working as a scientist. For more information about Sara and how she was introduced for the Italian ambassador, read this pdf-document.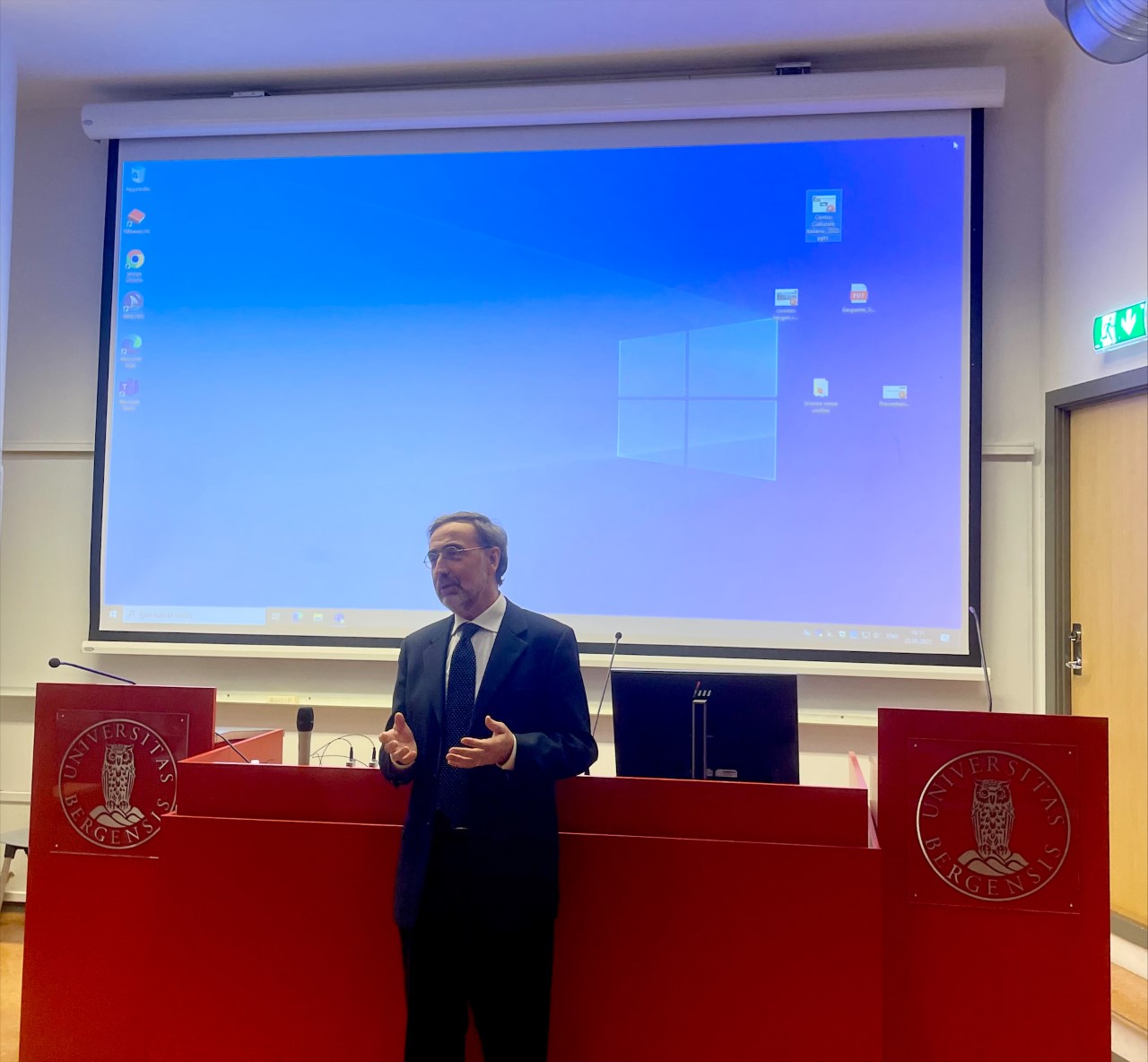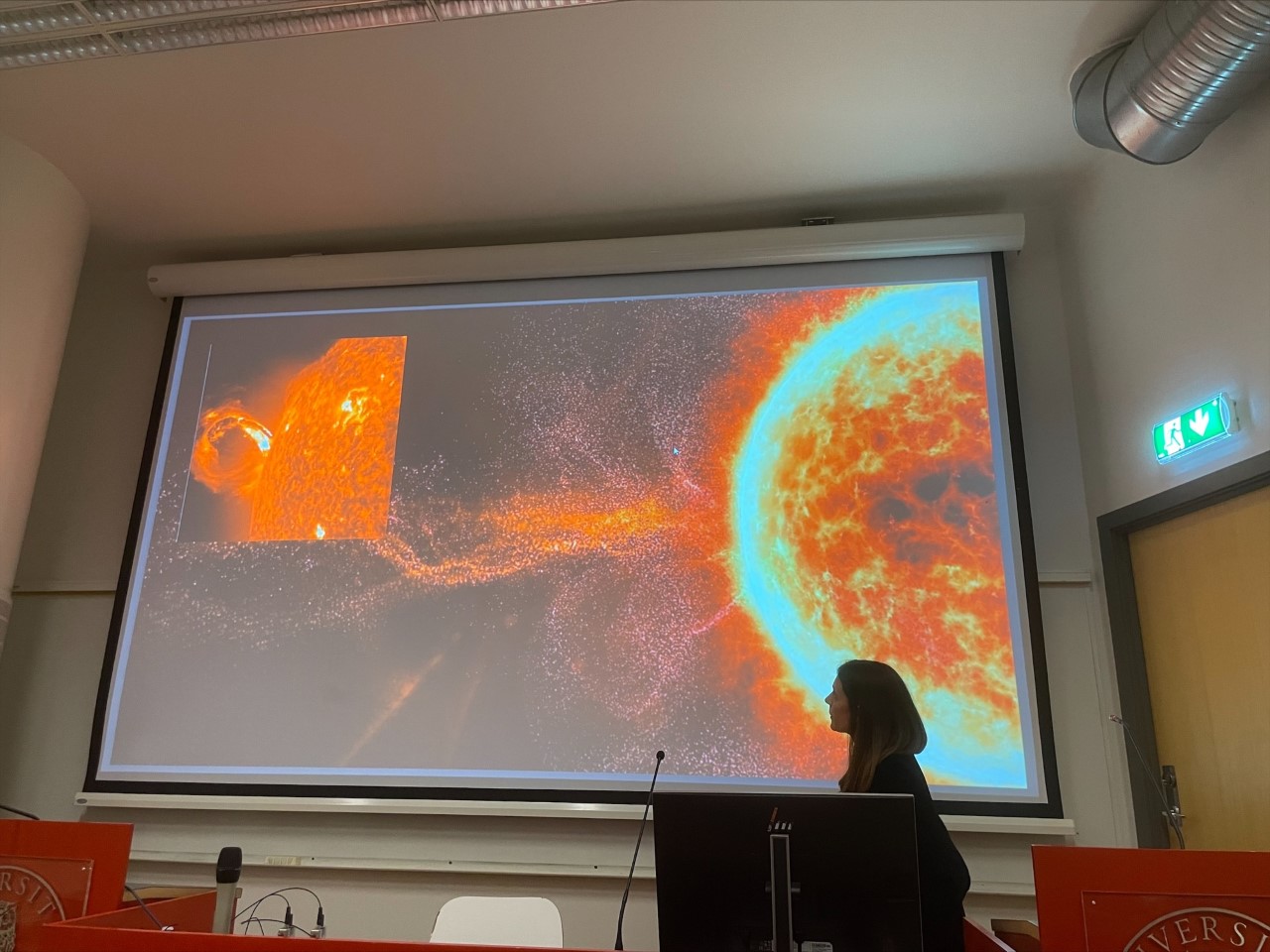 We should add that this is not the first time the Italians display an interest in research being done by their own; in June 2021, the former Italian ambassador to Norway, Alberto Colella, was in contact with BCSS' Martino Marisaldi. Here is a link to an article from BCSS' homepage news archive entitled "Collaboration between Italy and Norway on TGF science".