Image: Italian astronaut Luca Parmitano aboard ISS, courtesy: ESA
The Next Step concert series – a collaborative effort between the Bergen Philharmonic Orchestra and the University of Bergen (Bjerknes Centre for Climate Research and the Birkeland Centre for Space Science) – seeks to unite science and art. The series includes concerts on the themes of space, ocean, climate and humanity.
On the evening of September 12, the first concert of the series, Space, was hosted by Birkeland Centre's Arve Aksnes and UiB doctoral student Susanne Flø Spinnangr. The two gave a brief introduction to space science with accompanying visuals on a big screen behind them. The presentation ended with a surprise greeting from astronaut Luca Parmitano from aboard the International Space Station.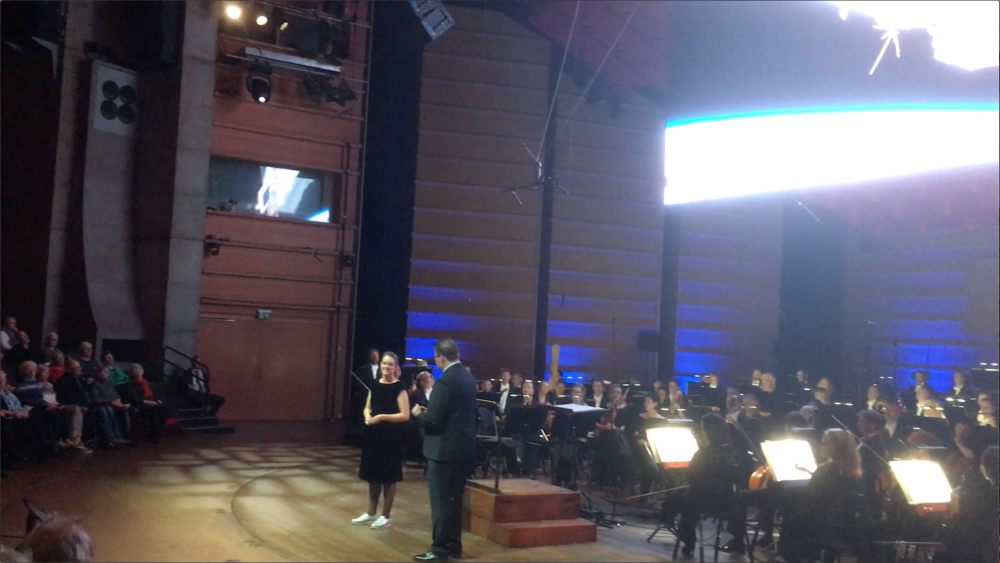 The musical selection included the Nordic premiere of contemporary composer Eric Whitacre's Deep Field: The Impossible Magnitude of our Universe and Gustav Mahler's Symphony No. 4.
The pre-concert program included presentations in the lobby by students at the Nordahl Grieg High School in Bergen.