Dr. Patricia Reiff, Rice University, Photo: Cathrine Strøm, VilVite
Birkeland Centre for Space Science and VilVite were the co-sponsors of an event that united space scientists and space enthusiasts on the weekend of June 9.
Prof. Patricia Reiff of the Rice University Department of Physics and Astronomy presented a planetarium show to wide-eyed spectators. The show included information on the magnetic field that surrounds the Earth. In the course of twenty-odd minutes, Prof. Reiff took viewers on a spectacular journey that visualized the significance of the magnetosphere.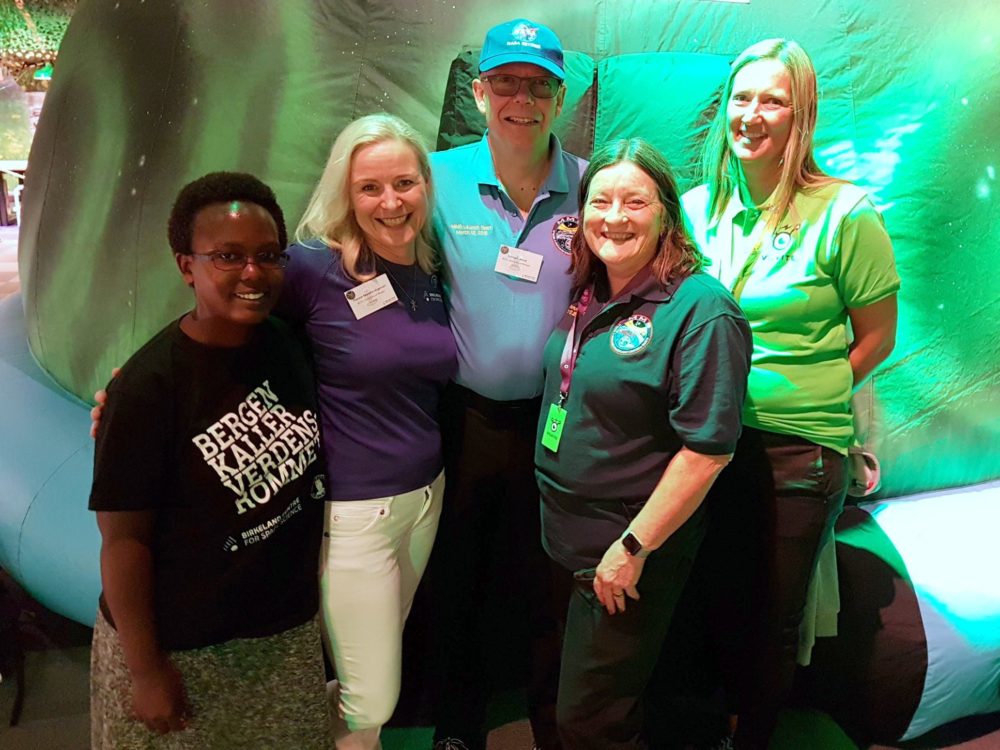 In addition, Prof. Michael Hesse, Dr. Therese Jørgensen, Assoc. Prof. Kjartan Olafsson and several volunteers from the Birkeland Centre conducted learning activities based on NASA's MMS mission. The activities included making children understand the nature of tetrahedrons and their significance to the MMS mission.