(Artist rendering of the SpaceX Dragon spacecraft being berthed to ISS. Credit: NASA)
After the successful ASIM launch on Monday April 2nd, new challenges were faced today as the SpaceX Dragon cargo (with ASIM onboard) was to be installed on the International Space Station (ISS).
As both ISS and the SpaceX Dragon crossed the continent of Africa around noon, the crew began to capture the resupply ship. After some time capture was confirmed (see image below), and Dragon was now attached to the robotic arm of the International Space Station. According to ESA astronaut Andreas Mogensen from Denmark, it was a "very smooth capture".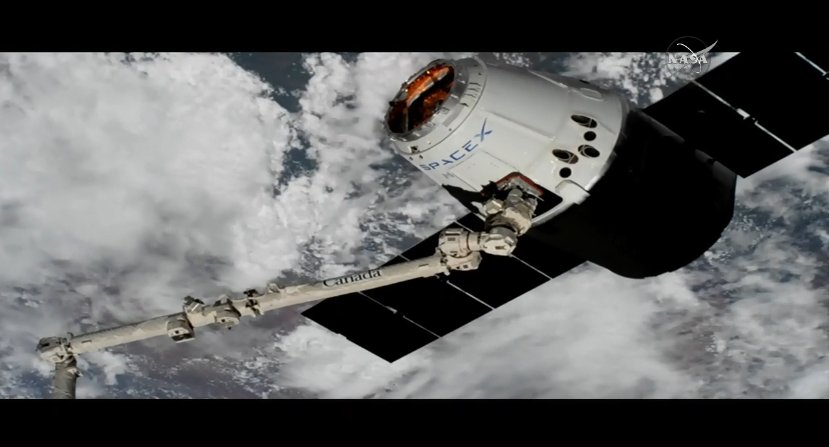 Finally around 15:00 CET, the Space X Dragon cargo craft was installed on the station's Harmony module (see image below). Next Friday April 13, it is time to mount ASIM on the Columbus module of ISS and turn on the instruments!